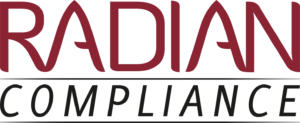 July 12: Fairfax, VA
Radian Compliance ISO 27001:2022 Workshop
1:00–3:00p (EDT)
$75
Registration is open now on Eventbrite.
Click Here to register
ISO 27001:2022. Information Security Management System: Implementation, Audit, and Transition Guidance
—Workshop Summary—
ISO defines an information security management system (ISMS) as a systematic approach to managing sensitive company information so that it remains secure. It includes people, processes, and IT systems by applying a risk management process.
—Workshop Details—
Certification to ISO 27001:2022 is occurring at a record pace by all types of businesses, large and small. With the bombardment of multiple contractual, legal, and regulatory requirements to prove Cybersecurity and Information Security, an organization can attempt to implement controls from many different standards and frameworks. Without proper governance, monitoring, and continued improvement, the controls may get stale or not stay current with requirements and technology. ISO 27001:2022 provides a certifiable framework that ensures ongoing risk management of information assets to the level required of the organization.
This important 3-hour workshop will provide
• An executive overview of the Standard's management system requirements (clauses 4–10) along with the newly updated Annex A controls (A.5–A.8).
• Implementation, Audit, and Transition Guidance
• Business justification to meet customer and contract requirements.
This review will benefit those new to the standard as well as those wishing to learn about the transition requirements from the previous 2013 version. This session is facilitated by the lead consultants at Radian Compliance who have extensive experience with multiple ISO management systems for clients in both commercial and government contracting settings. Attendees will receive a copy of the slide deck along with a certificate of completion.
—Location—
WillowWood Plaza, 10306 Eaton Place, Fairfax, VA
Map & Directions
Parking is free, and the training room can be accessed from the West entrance to the building on the first floor.
Registration is open now on Eventbrite.
Click Here to register
ISO 27001:2022 Workshop