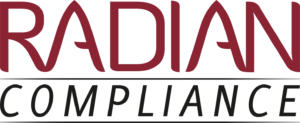 April 18: Fairfax, VA.
Radian Compliance ISO 9001 Workshop
9:00a–noon (ET)
$75
Registration is open now on Eventbrite.
Click Here to register
—Workshop Summary—
A workshop that helps you gain an understanding of what is required to implement & sustain a Quality Management System using ISO 9001:2015.
—Workshop Details—
Quality is a goal of every organization. We want quality people to support our customers, quality processes to ensure we fulfill our customer's requirements, and quality products and services to justify why we are in business. The ability to meet quality objectives requires structure at all levels of the product or service delivery cycles. Now, more than ever, customers are requesting—or requiring—organizations to ensure a quality management system (QMS) is in place. The best way to create a sustainable QMS is to certify to ISO 9001. This standard helps organizations be more efficient and improve customer satisfaction.
This important 3-hour workshop will provide
• An executive overview of the Standard's requirements
• Implementation and audit guidance
• Business justification to meet customer and contract requirements
This session is facilitated by the lead consultants at Radian Compliance who have extensive experience with multiple ISO management systems for clients in both commercial and government contracting settings. Attendees will receive a copy of the slide deck along with a certificate of completion.
—Location—
WillowWood Plaza, 10306 Eaton Place, Fairfax, VA
Map & Directions
Parking is free, and the training room can be accessed from the West entrance to the building on the first floor.
Registration is open now on Eventbrite.
Click Here to register
---